Tuesday Coffee
St Mary's Church Stalham
Every Tuesday
9.30am - 11.30am
Enjoy a cup of tea or coffee, a slice of cake or a scone, and a chance to sit and have a chat.
Advent and Christmas Services 2023 in Stalham, Sutton, Ingham and East Ruston.
Come and join the celebration!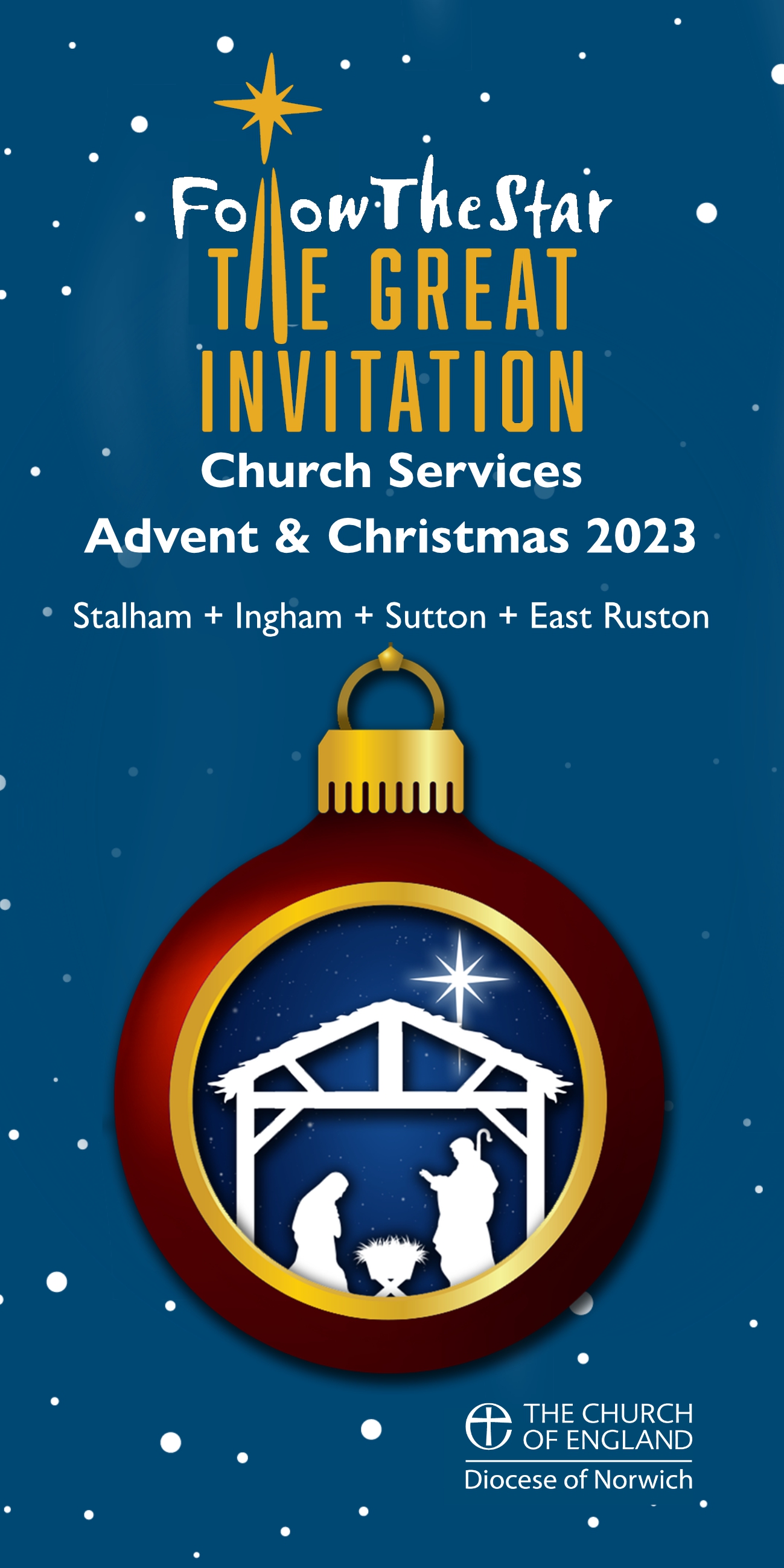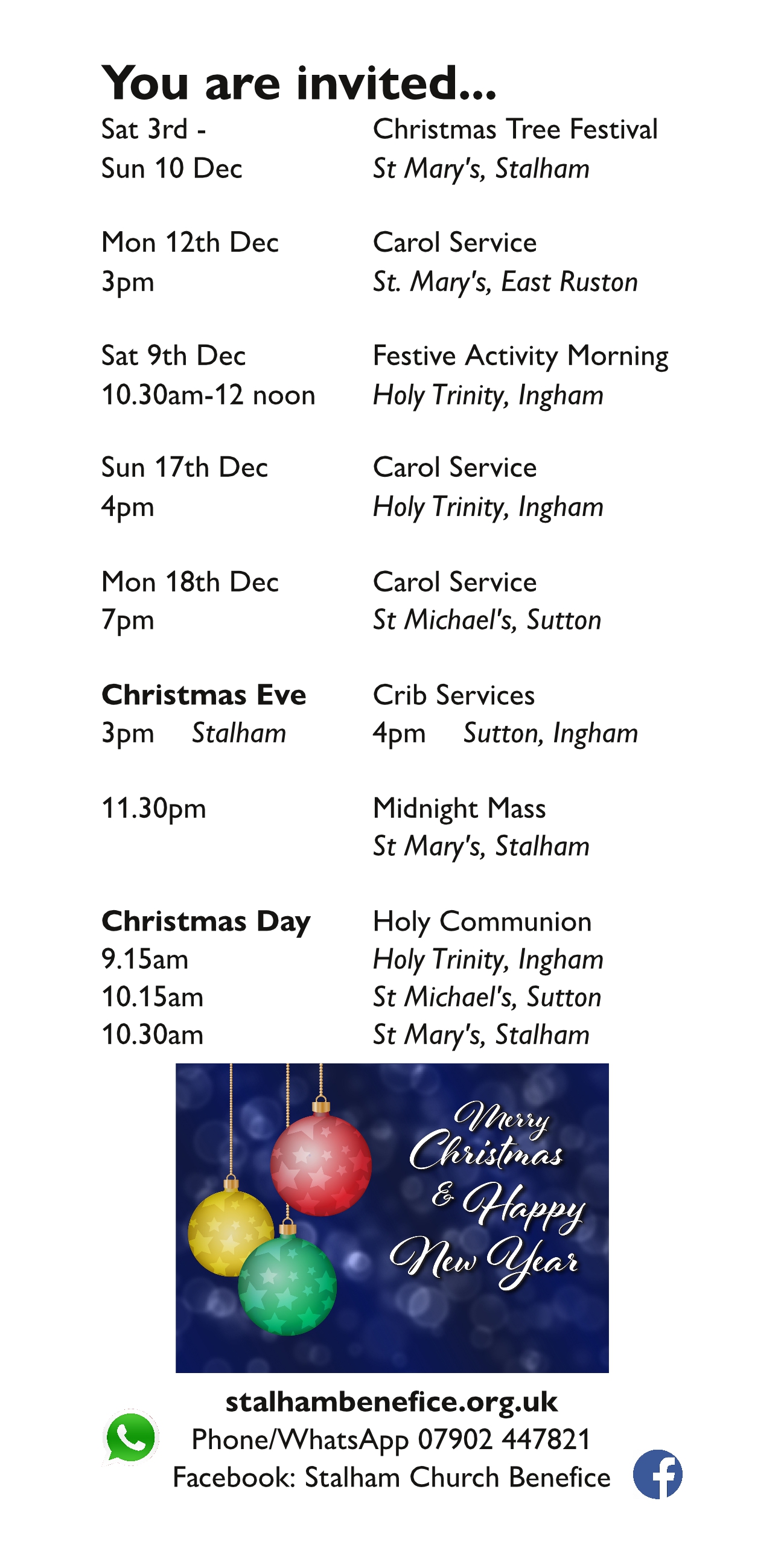 Stalham Christmas Tree Festival 2023
Bringin the community together
Raising money to support the work of the Church in Stalham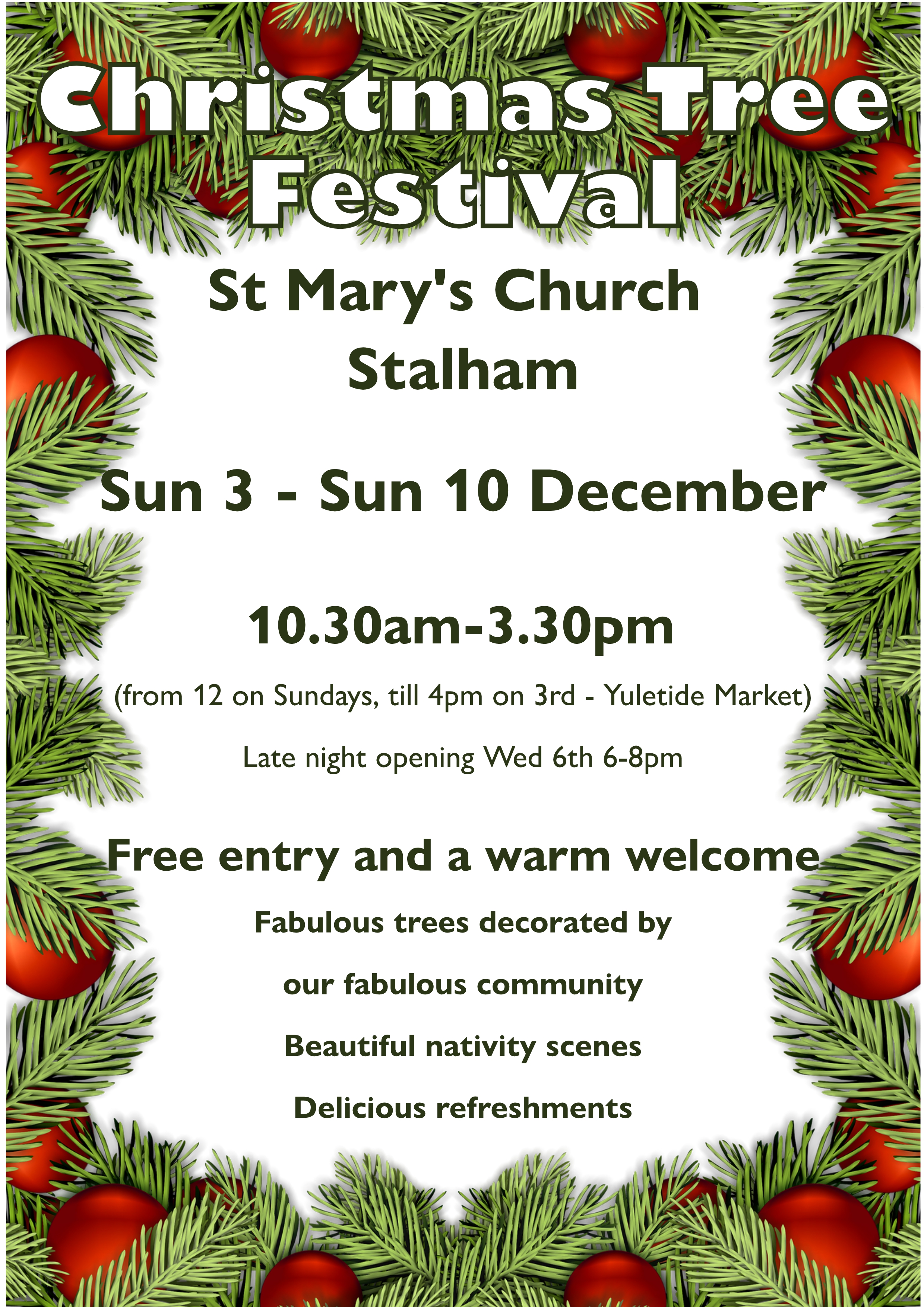 Do you want to build a snowman? Fun for all the family!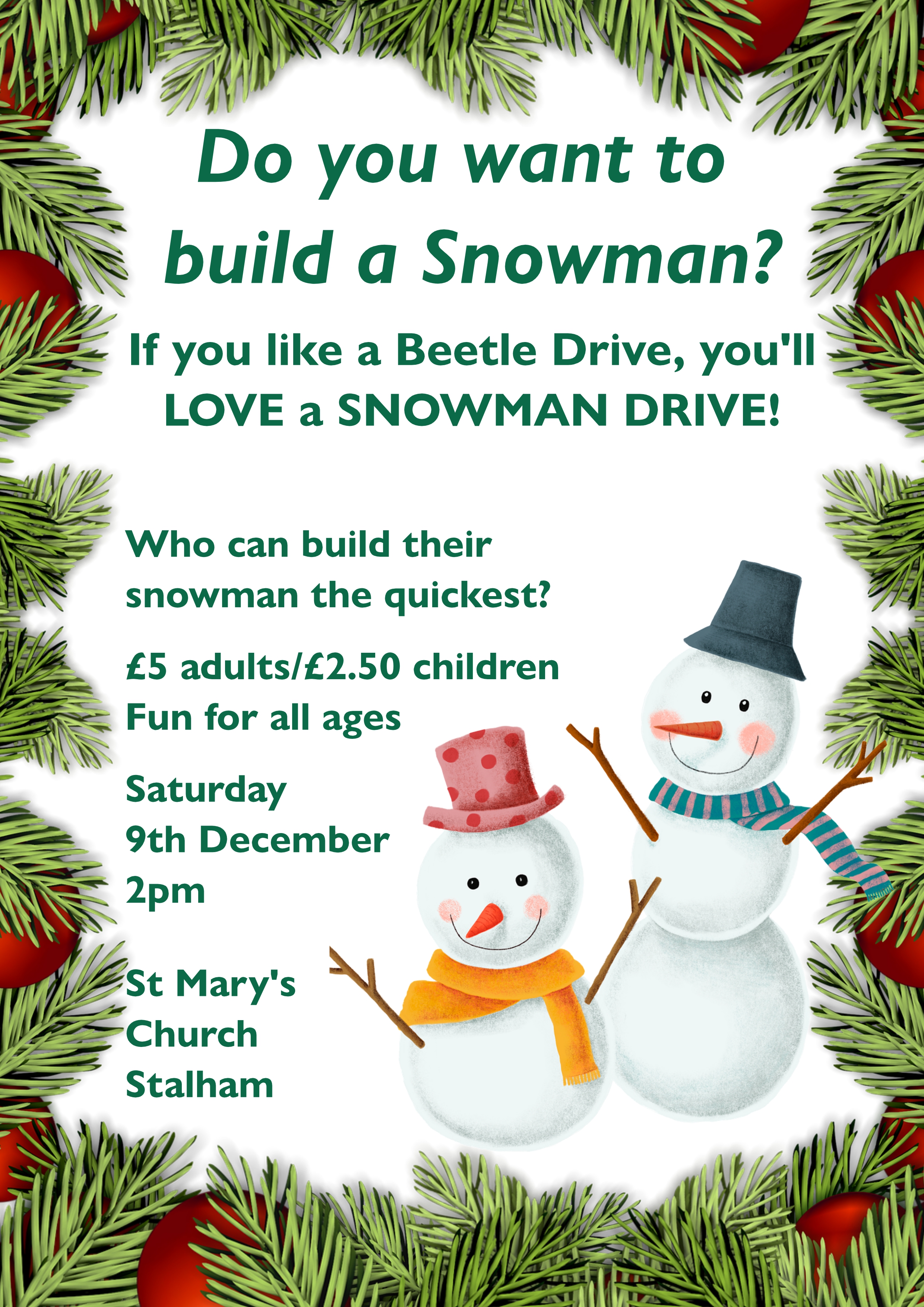 And now for something completely different! Supporting two fabulous local causes
Sponsored Baubling of Rev Helen and Church Warden Mary - donate here